Art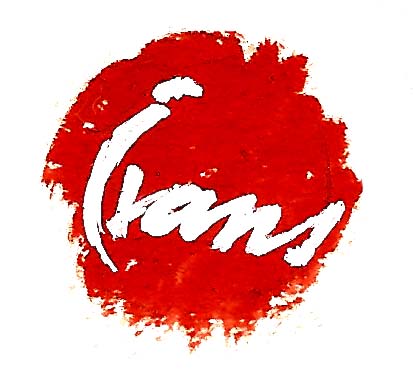 From an early age, George Bird Evans displayed a great talent for drawing and music. After graduating from high school, George enrolled at the Carnegie Technical Art Institute in Pittsburgh, and began studying art and design. When he wasn't in class, George played saxophone for a dance band called the Collegiate Imps. He progressed very quickly through his assignments until, by then end of his first year, he committed to attend the Art Institute of Chicago to receive more advanced training. While at the Institute, George determined that he wanted to become an illustrator, and in 1927 he moved to New York City and took up work as a freelance artist. He found odd jobs creating advertisements and illustrations, but most of his time was devoted to developing and honing his skills in order to create a strong portfolio.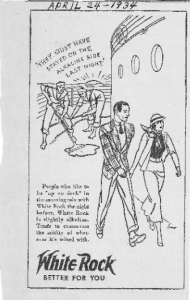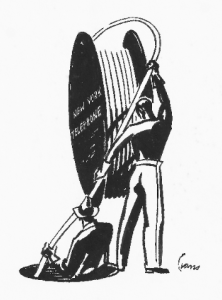 During his time in Chicago and New York, George traded letters almost daily with his future wife, Kay Harris. After their long-distance courtship, George and Kay were married in 1931 and moved into an apartment together in the city. After earning a degree from Columbia University, Kay took up work teaching, while George continued searching for freelance work. By this time, New York City was in the throes of the Great Depression, and illustrating work became scarce. The Evanses lived very simply, and even retreated from the city for a time, but they never gave up hope that George would find a permanent job as an illustrator.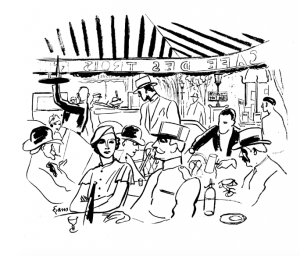 Finally in 1938, George got his break. He took several illustrations into the offices of Cosmopolitan magazine and met with the art director. The director spent some time examining the illustrations, and, leaving George behind, took them into the editor's office. He returned a short time later with a handsome contract offer for George for $750 per month. This was a tremendous sum of money, especially given that the country was only barely rising up from the Great Depression. George accepted this fortuitous offer and set to work illustrating short stories for the magazine.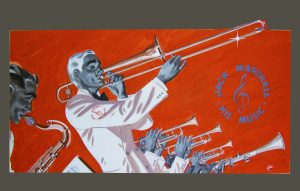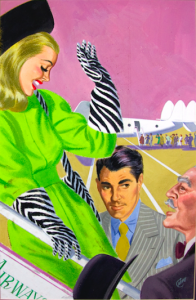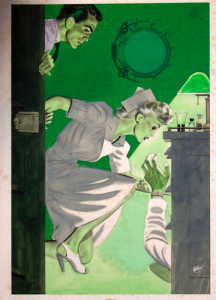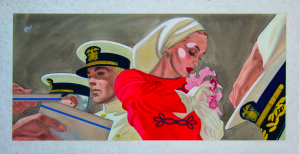 A year into George's contract with Cosmopolitan, he and Kay enjoyed another stroke of good fortune. It had been their wish for many years to move back to their beloved Alleghenies once George found work, as many illustrators were able to work from home for the magazine. None had moved as far away as West Virginia, but that was exactly what the Evanses had in mind. They had successfully purchased a farmhouse in 1939 that they renamed "Old Hemlock", and set about restoring and updating the home for their use. Luckily, the editors at Cosmopolitan agreed to this move, and in the summer of 1939, the Evanses moved to Old Hemlock. Once George and Kay settled into their home, George would spend the first week of each month working hard to complete his illustrations for Cosmopolitan, and the rest of the month enjoying the outdoors.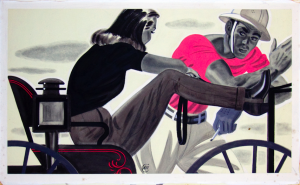 Unfortunately, George's art career for Cosmopolitan was interrupted by the onset of World War II. Rather than wait to be drafted, George made an effort to find ways to work as an artist for the military. He trained himself to read blueprints and draft copies and make detailed drawings of machinery. In 1943 George made his way to Washington D.C. to present his drawings and find a way to contribute his skills to the military. He joined the US Navy and served in the Bureau of Aeronautics Engineering Division, copying blueprints and drawing machinery parts. One of his biggest projects was creating a manual for the MARK 5 Arresting and Barrier Gear- the device that helped planes land on aircraft carriers.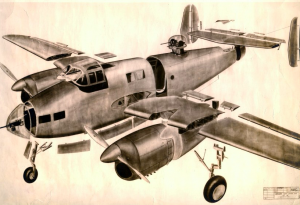 At the conclusion of the war, George and Kay moved back to Old Hemlock, and George resumed his work with Cosmopolitan. However, after twenty years of work as an artist, George felt ready to pursue other passions. In 1947 he published his final illustrations for the magazine. He and Kay took up writing and publishing works about grouse hunting, their line of setters, and Appalachian life. George never stopped drawing though. He recorded life at Old Hemlock through detailed hunting journals and many hundreds of sketches of his beloved setters and the coverts he hunted.